---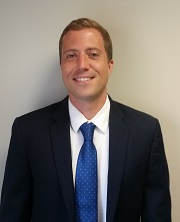 KEVIN GOEHRING
Senior Loan Officer/Interim Executive Director
Kevin Goehring rejoined OSDC in August 2018 after previously working as a Loan Officer for OSDC from 2011 to 2015. Prior to rejoining OSDC, Kevin worked as a commercial lender at a community bank in Central Ohio. Kevin has over 10 years of experience in lending and brings a proven SBA track record to OSDC. He is responsible for originating loans and all facets of obtaining loan approval. Kevin earned his Bachelor's Degree from Ohio Wesleyan University. He can be reached at kgoehring@osdc.net.
---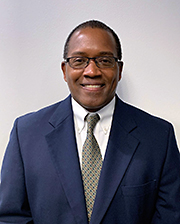 JIM WILSON
Loan Officer
Jim brings over 25 years of retail banking and commercial lending experience to OSDC. He was no stranger to OSDC's loan offerings; not only did he partner with us when he was a lender for a community bank, he actually started their SBA Lending Program. Most of Jim's career was spent working and developing relationships in Zanesville and the surrounding area, which he will continue to focus on as an OSDC Loan Officer. He can be reached at jwilson@osdc.net.
---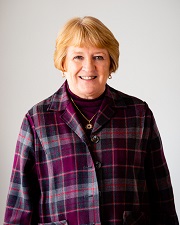 MARGARET (MAG) RANFT
Portfolio Manager
Mag Ranft joined OSDC in October 2004 after working almost 29 years with the Columbus District office of the Small Business Administration (SBA). While at SBA she was involved with processing, service and liquidating both 7a and 504 loans. Mag works primarily on closing 504 and 166 loans and monitoring and servicing OSDC's growing loan portfolio. OSDC is very grateful that Mag decided to pursue a second career on the "private" side and contribute her invaluable experience to OSDC operations. She can be reached at mranft@osdc.net.
---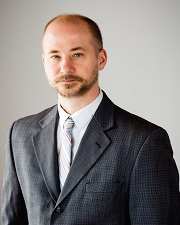 JACK WALLACE
Loan Portfolio Assistant
Jack Wallace started working with OSDC in October of 2013. After graduating from Ohio University with a Bachelor's Degree in Business Administration, he worked for a construction software company in Cincinnati. Jack is responsible for maintaining key financial, insurance and compliance documentation for OSDC's growing loan portfolio. He can be reached at jwallace@osdc.net.
---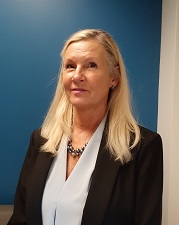 KIM DAVIS
Portfolio Manager
Kim Davis joined OSDC in December of 2019. Kim has over 20 years in the banking and finance industry.  During her career, she has had experience in business lending, loan processing and team management.  Kim works on closing 504 and 166 loans, monitoring and servicing the loan portfolio. Kim can be reached at kdavis@osdc.net.
---
HEATHER YOMBORO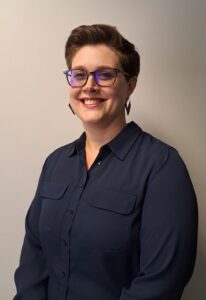 Operations Manager
Joining us in April 2021, Heather handles the variety of due diligence and support work required to keep loans moving through the process, allowing us to close more loans more quickly for more small businesses. Much of Heather's experience comes from her time servicing loans in Chase's bi-lingual department, where her fluency in Spanish provided a valuable service to Spanish-speaking borrowers… a service she now offers through OSDC. She can be reached at hyomboro@osdc.net.
---
DEB PARKINS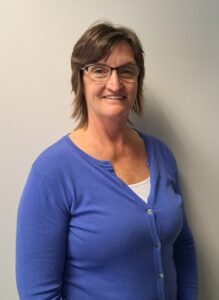 Portfolio Manager
Deb Parkins joined OSDC in May 2022. Deb has 20+ years and a range of banking experience including customer service, loan processing, credit analysis and appraisal coordination. A recent move to government lending assistant provided a springboard into SBA lending. Deb's focus is closing 504 and 166 loans, monitoring and servicing OSDC's growing loan portfolio. Deb can be reached at dparkins@osdc.net.